STUDIO
VISUAL
AUDIO
LANGUAGE
ACCESSORY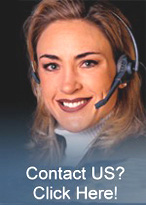 | | |
| --- | --- |
| | VW-1021(10 display) & VW-421(4 display) Video wall processor |

| | |
| --- | --- |
| | FEATURES : |
•
1*CVBS, 1*VGA, 1*HDMI, 1*USB signal input and stitching
•
4 HDMI signal output (VW-421) or 2 to 10 HDMI signal output (VW-1021).
•
Can make any monitor's image rotate 180 degrees. Also provide image edge masking function.
•
Accept both graphics and video signals.
•
Can control through IR remote (7 to 10 meters) or buttons in front panel (VW-1021).
•
Support multi video, image, MP3 and .txt format. Normal function such as fast forward, next ect
| | |
| --- | --- |
| | FIntroduction : |
1. Stitching:
| | |
| --- | --- |
| • | VW-421: |
| | According to users' demand, it can stitching in 4 display such as: 2x2, 1x4, 4x1 or two/three display: 1x3, 1x2, 2x1, 3x1. |
| | |
| • | VW-1021: |
| | Modulization design method. Can increase or decrease output module against the demand. Stitching output can up to 10 HDMI signal per processor. According to users' demand, it can stitching in 2x2、3x3、1x2、2x3、3x2、2x4、4x2、2x5、5x2 |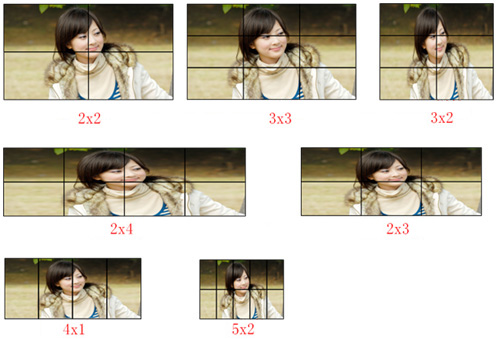 2. Input signal:
Support four signal input: 1*CVBS, 1*VGA, 1*HDMI and 1*USB signal. In addition, there is audio coding function in HDMI and USB signal interface. CVBS and VGA signal also have comparative audio interface. All input image signal can output with audio simultaneously.
3. Mirror image function:
Compare with normal video wall, these two processors can make display monitor rotate 180 degrees. When using LCD TV stitching, you can rotate upper LCD TV to decrease border slot.
4. Edge masking function:
Every stitching display unit has border slot. Image distortion happens when there is no image edge masking function. After edge masking, the image will look more natural and real than before.

| | |
| --- | --- |
| | Specifications : |
型號

VW-421

VW-1021

VGA Input:
Input interface

D-SUB 15pin + 3.5mm stereo

Resolution

640 x 480 ~ 1920 x 1200

HDMI / DVI Input:
Input interface

HDMI1.4(HDCP1.3)、DVI1.0、HDMI Video

Resolution

Support 480i ~ 1080p input,
DVI signal support 640 x 480 ~ 1600 x 1200

Deep color


24bit、1677 thousand color

CVBS Input:
Input interface

D-SUB 15pin+3.5mm stereo

Input format

NTSC、PAL

System identification


Automatically identify

USB Input:
Input interface/format

USB 2.0 interface, support multi video (RM, RMVB, AVI, WMV, MOV, MP4, FLV, MPG, DAT, MPEG ect, Maximum to 1080P), image (JPG, BMP, PNG) audio (MP3, WMA, FLAC ect) and .txt format

Output:
Output interface

Support 4 HDMI output,
3.5 mm left right stereo audio


Support 2~10 HDMI output
3.5 mm left right stereo audio


Output format

Digital image, audio output simultaneously

Output resolution

1024*768、720P、1080P

Output frequency scan

60Hz

Other information:
Control mode

RS-232, IR remote, front panel【only for VW-1021】

Power supply

DC 12 V 3Ah/AC100 ~ 240 V 50/60 Hz

AC 110 ~ 220 V

Display unit
According to users' demand, it can stitching in 4 display such as: 2x2, 1x4, 4x1 or two/three display: 1x3, 1x2, 2x1, 3x1
Maximum 10 display, Stand-alone support 4, 5, 6, 7, 8, 9, 10 stitching
Unlimited stitching through connect in series
Power consumption

20 W

Dimensions/ Weight


269 x 43 x 157 mm/1.1 Kgs

442 x 45 x 242 mm/2.5 Kgs