HS-9100
+ HS-9700
+ HS-6200
+ HT-3700
HS-8100
Network-VK2000
PA-100
HT-D1000
PDR-1
MT-1
MT-101
KPS-12SD
DA-7392

▲DIY Audio Kiosk

▲Digital Audio Player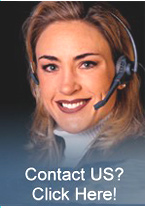 | | |
| --- | --- |
| . | New design digital control: Audio signal of main controller and desktop microphones transferred by one cable. |
| . | This system can work with computer or without computer. User can select the system manage mode on the front panel of main unit: PC manage and main unit manage mode. |
| . | 4 set of 8 PIN socket for system connection, one main system can connect with 95 desktop delegates, 1 chairman. Communication capacity of main system can extend to maximum 600 sets(operate with extender main system). |
| . | Limit Mode: Limit on the numbers(1~9) of delegate speech, when the numbers of opened delegates attain to the limit, the unopened cannot speech, only if the opened delegates turn off their microphones. But the chairman unit shall not be subject to this restriction and can speech priority. |
| . | Rotation Mode(Free Mode): Allow 1-9 people speak simultaneously. |
| | |

---
| | |
| --- | --- |
| . | New design digital control: Audio signal of main controller and desktop microphones transferred by one cable. |
| . | This system can work with computer or without computer. User can select the system manage mode on the front panel of main unit: PC manage and main unit manage mode. |
| . | 4 set of 8 PIN socket for system connection, one main system can connect with 95 desktop delegates, 1 chairman. Communication capacity of main system can extend to maximum 600 sets(operate with extender main system). |
| . | Limit Mode: Limit on the numbers(1~9) of delegate speech, when the numbers of opened delegates attain to the limit, the unopened cannot speech, only if the opened delegates turn off their microphones. But the chairman unit shall not be subject to this restriction and can speech priority. |
| . | Rotation Mode(Free Mode): Allow 1-9 people speak simultaneously. |
| | |

---
| | |
| --- | --- |
| . | New design digital control: Audio signal of main controller and desktop microphones transferred by one cable. |
| . | This system can work with computer or without computer. User can select the system manage mode on the front panel of main unit: PC manage and main unit manage mode. |
| . | 4 set of 8 PIN socket for system connection, one main system can connect with 95 desktop delegates, 1 chairman. Communication capacity of main system can extend to maximum 600 sets(operate with extender main system). |
| . | Limit Mode: Limit on the numbers(1~9) of delegate speech, when the numbers of opened delegates attain to the limit, the unopened cannot speech, only if the opened delegates turn off their microphones. But the chairman unit shall not be subject to this restriction and can speech priority. |
| . | Rotation Mode(Free Mode): Allow 1-9 people speak simultaneously. |
| | |

---
.
Computer Management Conference System, Video Camera Auto-Track System, Professional Conference System.
.

Power consumption of main unit 400W, each unit can support 64 units delegate and chairman microphone, it could be extended to support 250 units microphone with extension power supply unit.

.

This system can work with computer or without computer. User can select the system manage mode on the front panel of main unit: PC manage and main unit manage mode.

.
Main unit has following features when work without computer

a.
LCD displays the working mode on the front panel.
b.
Support many conference work mode:
Free, FIFO (1-9 microphone unit), Limit (1-9 microphone unit)

.

With the port for Telephone interface input, telephone meeting is available with telephone coincidence.

---
Network-VK2000

Network Conference Microphone is an innovative audio corresponding and assistant device which improves the quality of telecommunication especially for the network conference nowadays. It' s specialized for VOIP, Web Conference, Distance Learning and Video Conference. VK2000 can be connected to PC by USB port; "plug-and-play" instead of installing the software. VK2000 is the best audio device for network conference, and its fantastic appearance, upscale value totally suit users' needs.
Network connects the world together, and VK2000 is the best helper for you!

---

PA-100

DigiRec Microphone (Broadcast System) facilitates your daily broadcastings in bus station, railway station, subway station, airport, music hall, or other public places. It has a build-in 128 MB flash memory that allows you to storage about 60 min of the daily broadcasting material, such as oral speech and CD music, individually in its 88 tracks. The LCD indicates the current broadcasting or recording status.
The optional 4-tone CHIME function is available for you to precede or interpose the announcement. This feature is to provide efficiency for handling live situation such as people search and vehicle number notice etc.

---




HT-D1000 Digital Network Audio Processor

| | |
| --- | --- |
| . | Echo cancellation function can cancel echo completely and allow local speech sent of truly full-duplex at all the time. |
| . | Automatic echo cancellation and howling suppression. |
| . | The unique dynamic noise filters which can filter out the conference room equipment automatically such as fan noise does not affect the speaker's voice. Thereby it improves SNR in sound quality. |
| . | Signal processing, adaptive echo canceller, feedback suppressor, noise canceller, and automatic gain controller can be applied to audio and video web conferencing and remote conferencing systems. |
| . | The power from the computer's USB port. Without additional power supply and it can get power from USB port. |

---

PDR-1

PDR-1 Portable Digital Recorder, it is a special device for sound recording with high quality designed, two microphones 1/4"(6.3Ø) or build-in microphone, and it assists high quality recording modes, 96KHz WAV and 48KHz MP3. It can be said that "PDR-1" recorder is one of the most successful digital voice recorder.
Nowadays, hand-in recorders, PDR-1 equipped the functions about high recording quality of 24 bit and build-in excellent quality two jacks input.
"PDR-1" digital player has fashioned appearance and good quality. You will love this device and the price is reasonable

---




MT-1

Digital MP3 Audio Music Guide (MT-1) is a special designed MP3 audio digital recorder for music and language learning. It has a build-in 128MB flash memory to record about 120 minutes, max.
99 musical or vocal phases in MP3 format. A SD card slot enables you to extend the storage capacity for large MP3 audio files and extended music recordings.
.
MT-101 Flash Recorder / Player is special designed digital audio technology which is particularly for music and language learning.
.
Built-in line-in microphone and line-out headphone can adjust volume of microphone, recording with background music. It has two modes, manual record and automatic record.
.
Recorder mode and player mode operation for SD card & USB flash drive memory for up to 16G.
.
No matter for producing music teaching material, teaching recording, or lectures, teachers usually need to carry teaching materials and or recording files to use by computers on every kind of occasions,
ex: classrooms, home, offices, or conference rooms. We used to consider the equipment like 3.5 inch floppy disk, CD or DVD to record and read data. But with the evolution of technology,
the type of teaching material has developed from text file to graphic audio and video files. The portable and plug-and-play SD memory card becomes the tools that teachers can store and read data.
.

If students have machine and equipment in musical rooms or at homes, all they have to do is prepare SD memory cards to do recording.

---
| | |
| --- | --- |
| » | Power management in multi-media conditions |
| 1) | Network remote integration |
| 2) | Video conference integration |
| 3) | Audio and video solutions integration |
| 4) | PA broadcasting system integration |
| » | Industrialized automation power management |
| 1) | Factory automation PMS |
| 2) | Transporation automation PMS |
| 3) | Outdoor electronic illumination display PMS |
| 4) | Burning room PMS |
| » | Telecommunications generator room power management |
| 1) | Voice over IP PMS |
| 2) | Base station PMS |

---

DA-7392 ,100 Auto Disc CD,VCD, DVD Duplicator ( PHASE OUT )
100 Disc CD, VCD, DVD Duplicator is an updated stand-alone duplicator / copier for mass media disc production. It supports 16X Dual DVD disc to duplicate CDs, VCDs, and DVDs. "100 Auto Disc Duplicator" is special machine that replicas multi-original discs in one step. This powerful disc copier can duplicate 100 discs per batch and persistently reinforces high quality output during its reproduction process. Its robot arm can also pick up the reproduced discs and drop them into the bin. The bad copied disc will be dumped into a box by "Auto Quality Control" . For the live product tour, please visit our product website and click in the "Movie" on the right of the product page.

---