HD-400 SkyShare
DSS-R-CL1100
VW-1021& VW-421
MX-1004VW
HD-521P-A
HD-1080K12
VE-30RFM
HVR-6040H
RYK-9107
RYK-9122
CM-331
MP4 PVR-2000A
PMMS-7P
PV-390-2 & 690
AV-Camcord
CIP-3
ANC-800V&808V

▲DIY Audio Kiosk

▲Digital Audio Player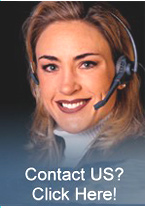 HD-400 SkyShare

| | |
| --- | --- |
| . | The easiest way to bring people the great ideas, projects and sharing together by simply plug in and tap to share. Users also can share the contents on the IOS/ Android mobile devices on the presentation screen without complicated cables set-up, no need to wait for a long time to take part in and no software installation requests. |
| . | With this wireless share system it really bring users a simple, efficient, interactive and super easy and smooth way to hold the meetings, presentations and brain storm. |
| . | Support Win7/8/10、Apple Mac OS operating systems. |
| . | Mobile wireless projecting makes presentation and lecture more brilliant and vivider. |
| | |

---
DSS-R-CL1100

| | |
| --- | --- |
| . | Support 30 frames encoding of maximum 1400 X 1050 VGA signal. |
| . | Support WMA, AAC-LC voice encoding algorithm. |
| . | Frequencies of 48KHz and bandwidths of 32kbps to 256kbps are adopted. |
| . | Support serial port operation and control. |
| . | Support various picture display modes (POP / PIP). |
| . | Web interface, Panel display, RS -232 Serial interface, third party control (ex. AMX and Crestron). |
| . | Simultaneously record VGA or DVI, Video and Audio signals into a single .asf" file. |

---
VW-1021(10 display) & VW-421(4 display) Video wall processor

| | |
| --- | --- |
| . | 1*CVBS, 1*VGA, 1*HDMI, 1*USB signal input and stitching. |
| . | 4 HDMI signal output (VW-421) or 2 to 10 HDMI signal output (VW-1021). |
| . | Can make any monitor's image rotate 180 degrees. Also provide image edge masking function. |
| . | Accept both graphics and video signals. |
| . | Can control through IR remote (7 to 10 meters) or buttons in front panel (VW-1021). |
| . | Support multi video, image, MP3 and .txt format. Normal function such as fast forward, next ect |

---
MX-1004VW HDMI 4 x4 Mixed Inputs Seamless Matrix Switcher

| | |
| --- | --- |
| . | The HDTV Recorder employs HDMI? technology to receive video from various input sources (HDMI, Component and CVBS) in either digital or analog format. |
| . | The HDTV Recorder then stores the video directly onto a portable USB hard disk or high speed pen drive. It uses H.264 AVCHD M2TS format, which guarantees very efficient compression and timely delivery. |
| . | Both digital and analog input/output audio are supported through HDMI or RCA interfaces. |
| . | Recorded video can be played back on any media player, Blu-Ray Disc player or PC/NB that supports AVCHD M2TS file format. |

---
HD-521P-A  Multimedia Converter (Aluminum panel)

| | |
| --- | --- |
| . | HD-521P-A Multimedia Converter is to make your A/V device more convenient, comfortable, productive and cost-efficient. It can convert multi-channel audio source and video signal source easily (Camera, Smart phone, Computer, etc.); In addition, the multimedia converter is equipped with RJ45 /RJ11 /USB2.0 interface, which is for convenient connection with the Ethernet /telephone /USB devices. |
| . | 5 different way for audio and video signal input, converted to one HDMI output. |
| . | Support HDMI output up to 1080P@60Hz, high resolution output makes images excellent. |
| . | HDMI signal input support 3D HD source film (24p), compliant with CEC, HDCP and 30 bit, 36 bit, 48 bit deep color. |
| . | PAL/NTSC automatic video format. |
| . | No loss of signal. Support input up to 15 meters using AWG26 HDMI standard cable, output up to 15 meters using AWG26 cable. |
| . | Easily change signal by pressing one button, also support IR remote control. |

---
HD-1080K12 digital multi media player

| | |
| --- | --- |
| . | Support various of media and pictures format , Boot auto-play , Ideal replacement for Blue Ray and DVD video players. |
| . | Ideal playback unit for Large LCD and Plasma display, support unlimited loop play. |
| . | Ideal for pictures Sync playback (BGM). |
| . | High Definition Information Display for Resorts, Hotels, Restaurants, Shopping Malls, Airports, etc. |
| . | HD Video player for Museums and Science Center exhibits. |
| . | HD Video player for Interactive traveling exhibit. |
| . | HD Video information system for Theme Parks, Go-Kart tracks, Family Fun Parks. |

---
VE-30RFM HDMI to RF Matrix Extender

| | |
| --- | --- |
| . | VE-30RFM HDMI to RF Matrix Extender is designed to convert HDMI signal to HD digital TV signal based on DVB-T CATV signal, it uses 64QAM mode to realize the HD digital TV signal conversion and transmit via coaxial cables for long distance. |
| . | To solve problems such as image pixilated, distortion, and transfer failure. Apply to commercial ads on screen walls, automatic industry digital board, medical facilities, the system to supervise and control multimedia education etc. |
| . | External hardware, no need to install other software or driver, satisfied to different places. |
| . | It can extend HDMI signal through a 75Ω coaxial cable or better coaxial cable between transmitter and receiver. |
| . | Both transmitter and receiver have LED indicator (Blue in the front, LINK indicator in rear). There is "OSD" gauge on the end of monitor, making a perfect state of connecting system. |
| . | Image signal adjust automatically –According to the distance, the video signal can adjust automatically When the using cable shorter than 100m, it needs to connect an attenuator at least 20dB in series to get image output. |
| . | Support HDMI and DVI transfer interface. |

---



HVR-7300 Quick-easy V High Definition Video Recorder



| | |
| --- | --- |
| . | Support stand-along mode to record video; support various types USB flash drive, external hard drive (Maximum storage capacity: 2TB), Press one button to record/stop. |
| . | HDMI[DVI-D],AV[S-Video],SDI three input interface, it's able to connect with several video equipments such as: set-top box, video player, video game and medical camera. |
| . | Support HDMI output port, records while you are playing games or enjoying favorite videos without interruption. |
| . | Support transfer HDMI, DVI-D, SDI, AV, S-Video and L/R stereo audio input signals to HDMI output, and can enhance video resolution. |
| . | Support plug and Play, easy operating. |
| . | Support any lower than 1080P video resolution to enhance to 1080P resolution to recording and watching, effectively improve video quality. |
| . | Support instant video playback after recording, can viewing the video files in USB flash drive and external hard drive. |
| . | Support up to 3840x2160 (30p) ultra-high resolution video, recording file will be 1080P 30 frames per second. |
| . | Adopts advanced hardware H.264 encoding to capture your video in stunning effect. |
| . | Support schedule recording, it will not miss any TV programs. [HVR-7300 must stay turn on status.] |
| . | Enhanced adaptability, support continuity recording if the input signal been interrupted accidentally. |
| . | Equipped USB interface to connect with PC, support to using as capture card, and can watching and recording video on PC. |




---
HVR-7200 Quick-easy II High Definition Video Recorder

•

Support stand-along mode to record video; support various types USB flash drive, external hard drive (Maximum storage capacity: 2TB), Press one button to record/stop.

•

Supports various input signals including HDMI, VGA, AV and with an included MMI cable.

•

Support HDMI output port, records while you are playing games or enjoying favorite videos without interruption.

•

Support transfer VGA, AV, YPbPr and L/R stereo audio input signals to HDMI output, and can enhance video resolution.

•

Support plug and Play, easy operating.

•

Support any lower than 1080P video resolution to enhance to 1080P resolution to recording and watching, effectively improve video quality.

•

Support instant video playback after recording, can viewing the video files in USB flash drive and external hard drive.

•

Offer a remote control works with the same function as the control panel: Press a button to record, switch input signal (REC/PLAY) , recording quality (720p/1080p) and screenshot.

---
HVR-6040H_HDTV Recorder ( PHASE OUT )

| | |
| --- | --- |
| . | The HDTV Recorder employs HDMI? technology to receive video from various input sources (HDMI, Component and CVBS) in either digital or analog format. |
| . | The HDTV Recorder then stores the video directly onto a portable USB hard disk or high speed pen drive. It uses H.264 AVCHD M2TS format, which guarantees very efficient compression and timely delivery. |
| . | Both digital and analog input/output audio are supported through HDMI or RCA interfaces. |
| . | Recorded video can be played back on any media player, Blu-Ray Disc player or PC/NB that supports AVCHD M2TS file format. |

---
RYK-9122 Portable Security Recorder (Phase Out)
• MPEG4 compression.
• Portable and compact size.
• Video loss auto detection.
• Audio recording.
• Adjustable sensitivity and area selectable for motion detection.
• Three levels image quality.

---
CM-331 ( PHASE OUT )
Video to VGA Converter with PC and Audio Bypass (CM-331) converts automatically any video signal into high resolution VGA signal. Each input has its own associated stereo audio connection, so it's easy to switch between a composite Video, S-Video or PC Input without moving around any cables.

---
RYK-9107 Portable Security Recorder (Phase Out)
• Bulit-in camera with 6 pieces IR LED.
• 2.5" LCD panel for instant view
• Remote controller of the system.
• Rechargeable battery for mobile usage.
• Able to power the external cameras.
• Recording mode: manual / continuous / motion detection / alarm.

---
MP4 PVR-2000A (Phase Out)
Do you want to watch video on your portable devices? The PVR-2000A works like a mini digital VCR and eliminates all fees, hassle and conversion of files. You can record live TV, your favorite movies and TV shows and watch them anytime...anywhere...on almost any portable device. Put video on your PSP , iPod , smartphone, notebook and other portables!

---

PMMS-7P (Phase Out)
Portable Multi Media System (PMMS-7p) is just emerging. Its high resolution (800 X 480) 7 inches Color TFT-LCD displays precisely image color. A slot-in type DVD loader and a 6 in 1 card reader (CF I / CF II / MMC / SM / MS / SD) are featured for movie playing and file reading. It is the car driver's best traveling companion.

---

PV-390-2 & 690 (Phase Out)
Portable MPEG-4 Video Recorder (PV-390-2) is the one and the only that implements Real One Player. It can be used as a digital camera photo album storage, music (MP3, RM, etc.) / video recorder / player, and portable storage device. Its wide 3.5"LCD and the 80 GB of storage capacity provides great efficiency for both personal learning and entertaining. Its glimmering design also brings you a good fashion sense along with its state-of-the-art functionality.

---

AV-Camcord (Phase Out)
AV-Camcord can work with the Portable MP4 Video Recorder ( PVR, PV-390-2 & PV-690) to record MPEG-4 video. It is a Portable MP4 Video Camera to link with PVR for recording video directly. It is saved the recorded video file into MPEG-4 format and played on PVR directly. You also can share the AVI video files on internet via PC, Laptop.

---




CIP-3 (Phase Out)
Picture in Picture with Tuner (CIP-3) allows you to view two video signals on your TV screen at the same time from two different external sources, such as VCR, DVD players, and camcorders. A build-in 181-channel TV tuner allows you to view two favorite video programs on your TV screen simultaneously. There are 4 sub-picture sizes available for viewing desired video sources. This feature allows you to watch TV program while monitoring the remote camera.

---




ANC-800V&808V (Phase Out)
CCTV IP Camera (ANC-880V&808V) is an integration of CCTV and IP video solutions for real-time image transmitting and receiving. The unit has270° side-to-side camera Pan, 135" up-and-down tilt, build-in microphone, build-in motion sensor and additional camera zoom in / out function (ANC-808V only). Both ANC-800V and 808V adopts MP4 standards, and their IP based solutions enables the video source be fed directly into an IP Internet network.